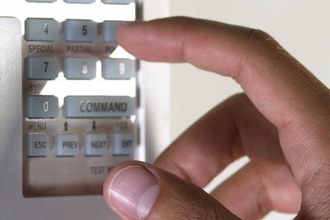 Scalable from a single door to multi sites with hundreds, our Access Control systems are designed to meet your needs. Access Control is used to secure areas from unauthorised individuals, and can be used as much for Health & Safety reasons as Security.
ID systems are also available to enable you to produce ID cards with your own design and artwork. We can also supply ID cards and sundries including lanyards and card holders.
Systems can also be interfaced with lift control systems, and if required in the event of a fire activation they can automatically release some or all of the doors to allow staff free egress from the building to safety.
Areas that need that extra protection can have reader in and out with anti-pass-back to help prevent tailgaters from entering. Various systems and technologies are available. Multifunction ID cards that allow access to designated areas can also be used for Cash-less vending, photocopier and computer log-in cards.
Access Control systems come in various shapes and sizes.
Whether it's protecting a store room with a mechanical digital lock or multiple doors in multiple buildings with biometric readers, Specialist Complete Security Systems can design a system to meet your needs.
Barriers, Turnstiles & Gates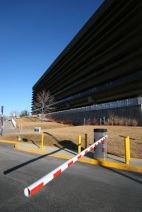 SCS supplies and installs various types of gates, car park barriers, and turnstiles. When installed as part of an Access Control system these units can control the flow of people and vehicles.
Professionally installed and maintained equipment give you added security.
Bespoke designs constructed in various materials are available to match any requirement.
Reliable and robust solutions are available that meet all current safety standards.
Gates and Barriers integrates with Traffic control systems providing complete management solutions.
As well as commercial applications SCS provides Automatic Gates for Estates and Homes
Full maintenance packages for turnstiles and barriers are available from Specialist Complete Security.
.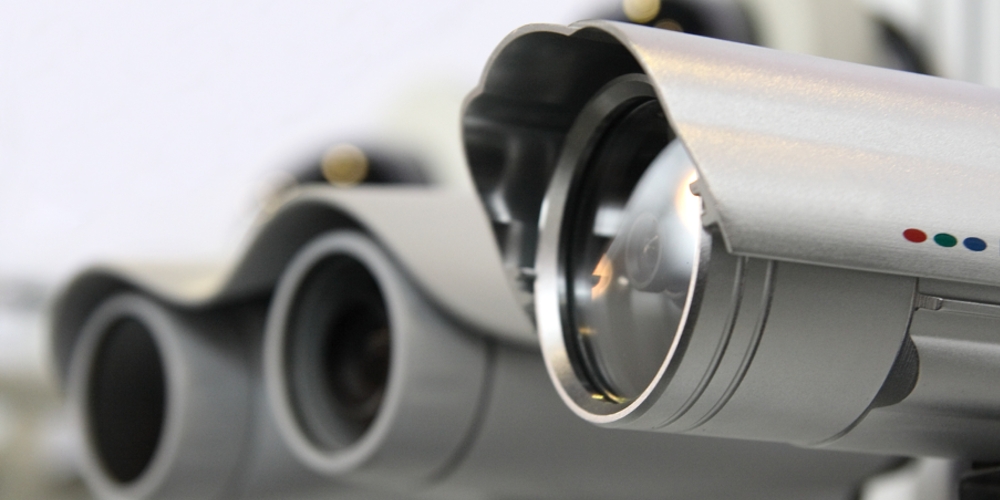 The days of CCTV systems being out of reach of most small businesses are a thing of the past. Systems to suit all budgets are available and with the fast pace in technology improvements you can now get a comprehensive CCTV system for your investment.
Whether you want to protect a large organization with multiple sites from a central hub, or if you have smaller business there's a system to suit. CCTV systems can be used to provide visual evidence of either a crime, or even to protect your staff. Covert units can be installed if you want to either keep the protection low profile and unobtrusive. Standard cameras with adequate signage can be an excellent way of deterring people from committing that crime.
Remote monitored systems can be installed that can provide response to unauthorized access to protected areas. 
Systems installed with audio units can enable operators at our remote monitoring centre to warn potential trespassers not to enter protected areas. They can also contact key-holders or the relevant authorities if needed. The largest benefit from CCTV systems is the ability to go back and review past events, with flexible storage periods. Some systems can now be used for Number Plate recognition, movement tracking and object protection, when alarms can be produced if people or vehicles stray into protected areas or valuables are moved from a protected location.
Where Closed Circuit Television is concerned, seeing is definitely believing.
Intruder Detection Systems
Although often seen as an unwanted expense and an inconvenience to use, it has been shown that property with a professionally installed Intruder detection system are 84% less likely to be subject to a successful break in, compared to one without.
Intruder detection alarms can be supplied as stand-alone audible only systems to multi area high end signalled systems, depending on what meets you needs and your budget.
By having a professional, monitored burglar alarm you can have peace of mind that your business is being looked after when you're not about.
Remote monitored systems can be installed that can provide Police response to Panic activations and Intruder alarms. In the rare event of a problem or false activation our engineering team are available 24/7 with 4 hour emergency response when it's needed quickly.
Systems can be designed to include perimeter protection to alert the police or key holders before entry is even gained into the building. Movement sensors can be utilized to protect large areas of a building from intrusion. Glass break sensors can alert to the shattering of glass should windows and glass panels be broken to gain entry. Multi-users and levels. Different area setting and allocated keypads make intruder alarm systems flexible enough to suit all locations and budgets.
Preventative & Corrective Maintenance
Maintenance agreements available so you can be SURE of a quick response when you need it most. Guaranteed response times. Regular site visits to keep your systems in tip-top working order.
Security systems designed to meet your needs. Working in conjunction with our clients our system designers ensure that the security systems work both to protect your property and be user friendly.
Installation & Commissioning
Hassle free installation, with designated project engineers so you can be sure of continuity during the installation and commissioning process. All staff who visit site as designers, protect managers or engineers carry current CSCS Cards.